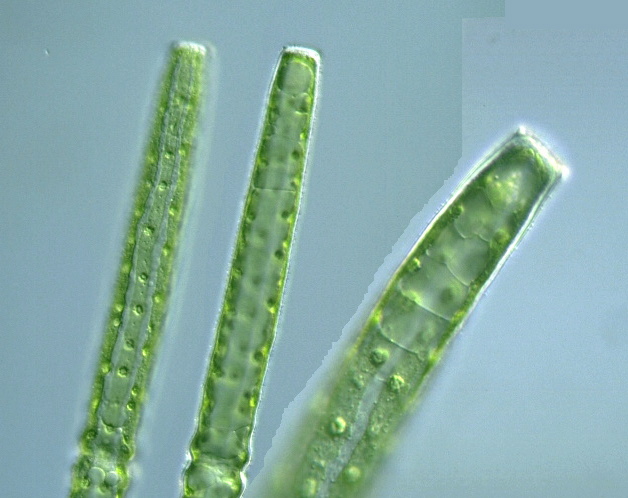 Species [var. ehrenbergii]: Cell body medium in size, 220-739 μm long, 15-45 μm wide, L/W=11-20; semicells swelled at base, 7-10 wart-like projections circulary arranged arround both ends; chloroplasts band-form, with many pyrenoids; cellwall dotted.
[var. curtum]: Cell body short, 170-288 μm long, 17-32 μm, L/W=8-11.
[var. undulatum]: Lateral margins wavy, 290-700 μm long, 21-37 μm.
[var. crenulatum]: Semicells with two swellings at base, lateral margins slightly convex, 494-875 μm long, 37-58 μm.
[var. elongatum]: Cell body elongated, 390-575 μm long, 18-26 μm, L/W=19-25
[var. attenuatum]: (Illustrations of The Japanese Fresh-water Algae, 1977).