Arcella vulgaris
Ehrenberg, 1832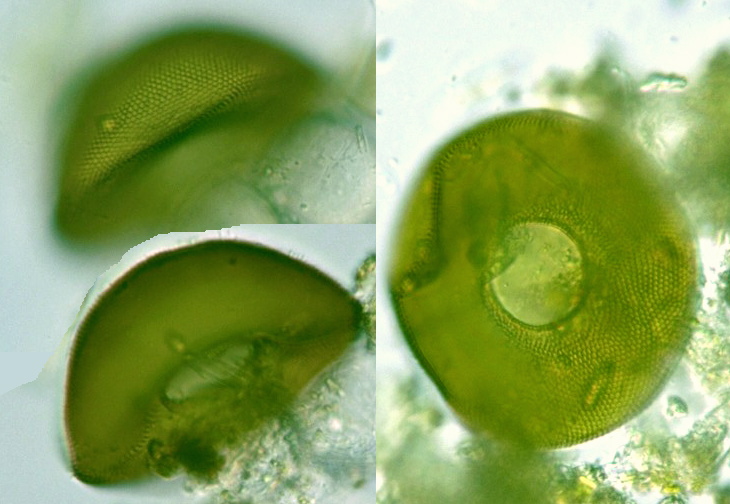 Genus: Test variable, chitinoid; binucleate (Illustrated Guide, 1985).
Group [Vulgaroides]: Test hemispherical; height 1/2 ~ 4/5 diam.; lacks external shelf or rim.
Species: Test 30-100 μm in diameter; height of test about 1/2 the diameter; dome of hemispherical test evenly convex; pseudostome cicular, central; colorless, yellow, or brown; two vesicular nuclei; several contractile vacuoles (Kudo, 1966).
Test 100-150 μm in diameter, 50-80 high (Illustrated Guide, 1985).
---
Arcella vulgaris Ehrenberg (or A. hemisphaerica ?), test 95 μm wide (T), 40 μm high (H), H/T=0.4, pseudostome 28 μm in diam., S/T=0.3, x 640, rice field, Myoyo (Myouyou), Fukiage town, Saitama Pref., Japan, October 17, 2004 by Y. Tsukii


31 μm

63 μm

94 μm; x 640




Arcella discoides Ehrenberg, 1871: Diam. 90-150 μm, height 25-30 μm; pseudostome, round, 30-40 μm; with or without ring of pores (Illustrated Guide, 1985).
---
Please click on images for viewing enlarged.
Copyright Protist Information Server