Trigonopyxis
Penard 1912
Family: Test rigid, chitinoid, oval to flask-shaped, clear; pseudostome terminal (Illustrated Guide, 1985).
Genus: Pseudostome triangular, three-lobed, or irregular; with thickened rim (Illustrated Guide, 2000).


T. arcula
117 μm
Omine-numa 6
Minakami
Gunma, 2007


Similar Genus -->> Arcella

---
Please click on species name for more images.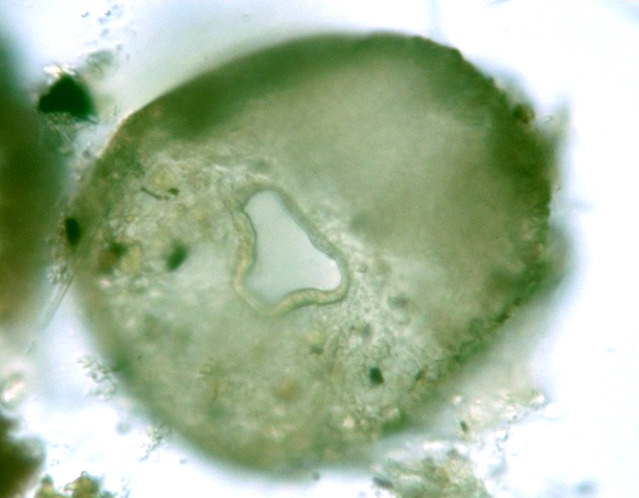 Copyright
Protist Information Server