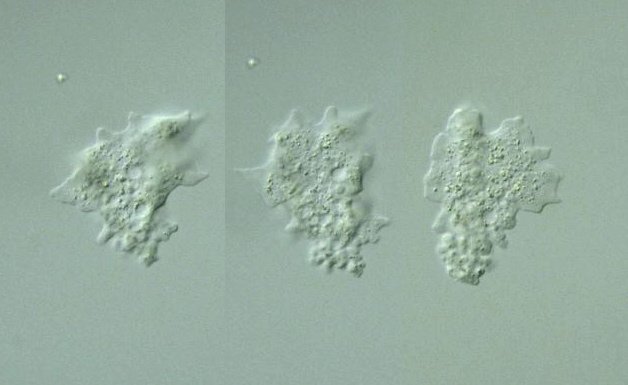 Genus: Clear pseudopods, formed from clear anterior, more or less broad margin (Illustrated Guide, 1985).
Group II: Subpseudopodia, broadly based mammilliform or nearly hemisperical pyramids. (c1: Pseudopods broad, cell body flat ellipsoidal; locomotive more than 100 μm)
Species: 80-160 μm; L/B to 8 in moderate to rapid locomotion; pseudopodia hemispherical to broadly conical; nucleus 6 μm (Page, 1976).