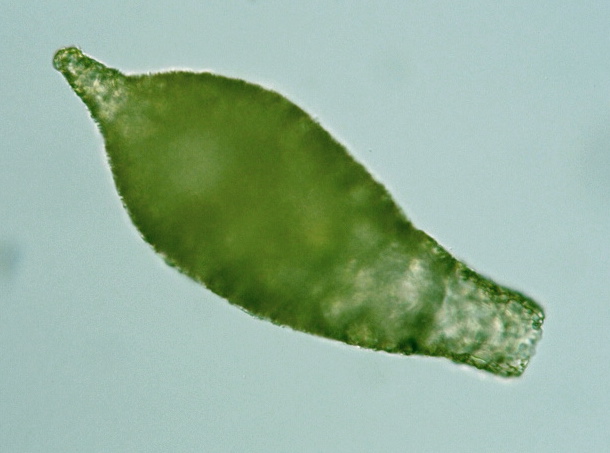 Genus: Pseudostome lacks lobed collar; test round or oval in cross-section; with or lacking a collar (Illustrated Guide, 1985).
Species: Size, 200-400 μm long, 55-100 μm diam; test, cylindroid, narrowed toward pseudostome, tapered at base to spinelike tip; round cross-section; clear; imbedded quartz particles. Pseudostome truncate, round 40-90 μm, no neck, no collar (Illustrated Guide, 1985).
[ var. curvata ]: Test pyriform, curved, with a short cylindrical neck, a blunt mamillary projection on the crown, 240 μm long, 110 μm wide (Cash, The British Freshwater Rhizopoda and Heliozoa vol. II, 1909).