Protist Movie Database
Lobosea: Arcellinida: Difflugiidae
Difflugia corona
Wallich, 1864

Family: Pseudostome terminal, of variable shape.
Genus: Pseudostome lacks lobed collar; test round or oval in cross-section; pseudostome relatively large, with or lacking a collar (Illustrated Guide, 1985).
Species: 100-300 μm long; 120-320 μm wide (diam.); with up to 15 spines at level of broadest diam as a crown; pseudostome round, 4-20 dentate lobes, 50-150 μm diam. (Illustrated Guide, 1985). Test ovoid to spheroid, circular in cross-section; crown broadly rounded, with a variable number of spines; aperture (pseudostome) more or less convex in profile, central and its border multidentate or multlobate; test with fine sand-grains, opaque; 180-230 μm long, about 150 μm wide (diam.) (Kudo, 1966).

---
Difflugia corona, test μm long, μm wide (test diam.), pseudostome μm diam., Japan, 1998 by Y. Tsukii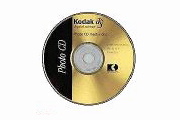 ---
Please click on images for viewing movies.
Copyright 1995-2007 Protist Information Server