Wounding in the cotyledons
Let's compare seeds with and without wounding. Then, let's examine the relationship between how badly a cotyledon is damaged and how long it takes the seed to germinate.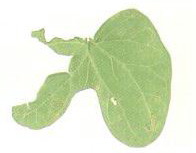 A seed has been cut so deeply that the cotyledon was partially damaged.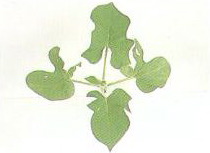 The leaves grew with a slight delay, but developed normally.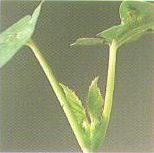 Two leaf buds appeared alongside each other.